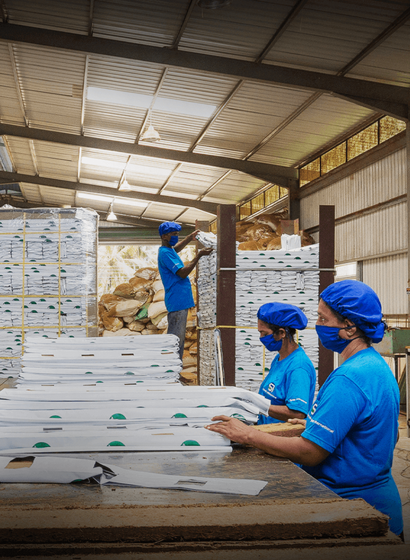 Our Introduction
Welcome to Spear International
Spear International (Pvt) Ltd was established by a dynamic team with a vision of becoming a leading exporter of high-quality coconut-based substrates. Produced in the tropical island of Sri Lanka, our range of products cater to the Agriculture, Horticulture, Floriculture, Construction, Manufacturing, Food and Beverage and Hospitality sectors across the globe.
About Coco Coir
Coconut Fibre Pith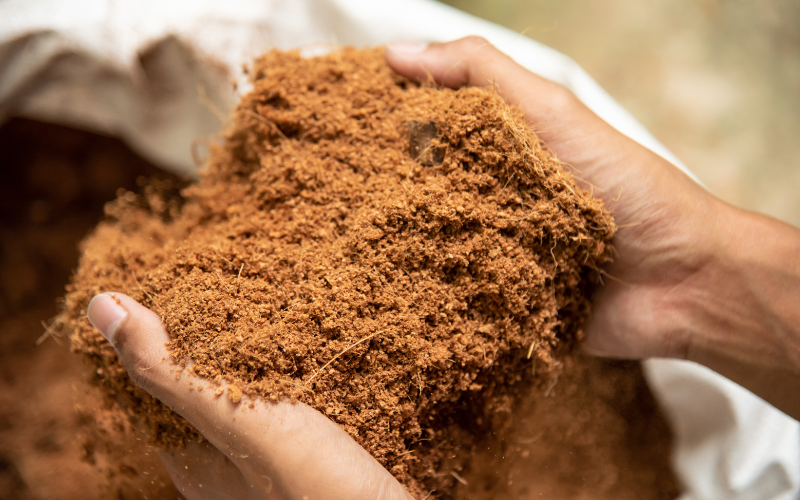 Coconut Fibre Pith (commonly referred to as Coco Peat), is a by-product of the coconut fibre extraction process in which the coco peat is separated from the fibres. Once the pith is extracted, it is washed, dried, and sieved/ graded before finally being compressed into different shapes and sizes. 
Our coco peat is a completely natural and 100% organic growing medium. It is commonly used as a key substrate by large potting soil mixing factories. Its high water retention capacity and porous texture of coco peat provide the perfect environment for germination and plant growth making this eco-friendly substrate the most preferred in the market.
The coconut husk is the outer layer of the coconut fruit, consisting of long fibres and sponge-like pith particles. Husk Chips are cut pieces of the coconut husk. They are available in different sizes from very small scraps to bigger lumps. They are also available as sieved and graded sizes. Chips create the spongy nature to the growing substrates, and it increases the aeration and expansion.
With diminishing sources of quality tree bark, the unique properties of Coconut Husk Chips make it a superior alternative to bark based growing medium. Orchid and Cut-Flower growers are successfully using coconut husk chips instead of bark, finding it has significant advantages in terms of quality, consistency, and even lower production costs.
Why Choose Us
Plants thrive in coco coir provided; the right quality coco coir is used. Achieving consistency in quality is a crucial aspect that requires strict quality supervision and close attention to certain product quality parameters / technical aspects. We are well known in our industry as a quality-driven organisation and below are just a few reasons why:
The Perfect Substrate
As organizations globally begin reducing their carbon foot print, large substrate producers are placing increasing importance on the use of high quality coconut based growing media being the most renewable, organic and eco-friendly substrate solution for a variety of growing applications.
Our coconut (coco) substrates are 100% environmentally friendly and biodegradable. Coconut based substrates offer a rare combination of excellent water retention, drainage and aeration. This ensures minimal water use and even lowers pollution levels for the grower. For many growers, the fact that coconut based substrates are an entirely renewable resource is an important benefit to consider when choosing a growing medium. Its environmental sustainability gives it a significant edge over other substrate alternatives.
Our Range Of Quality Products
Nurturing Growth Across The Globe
Used for a wide range of applications. Get in touch to find out which quality product suits your requirement best.